We are a multidisciplinary Clinic which integrates holistic and conventional treatments in order to best achieve excellent patient results. Our entire staff is dedicated to providing the highest level of medical care in a warm, supportive environment. We partner with you for your best health.
Meet our Doctors and Staff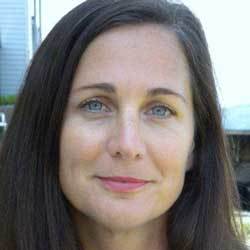 Dr Kathleen Janel
Naturopathic Doctor
Dr Janel has been practicing medicine for more than 20 years. She has had tremendous success, particularly treating allergies and in digestive medicine.
Dr Rebecca Lang
Naturopathic Doctor
Dr Lang is a graduate of Bastyr University in Kenmore, WA. She introduced nutritional IV Therapy to our clinic in 2014. Dr Lang enjoys and excels at general family medicine and primary care. She has a strong interest in endocrinology and enjoys working with thyroid conditions and diabetes.
Tim believes that we can maintain health by aligning ourselves to the ebbs and flows of nature. Tim works closely with our patients to help them heal, whether it is from acute or chronic pain or for a variety of other concerns including stress, menstrual pain, insomnia, migraines and more.
Kaela Farthing
Front Desk and Marketing Specialist
Kaela Farthing has quickly become a favorite of both patients and staff.  Highly efficient and contagiously joyous, Kaela brings the best level of patient care to our clinic.
Moomin
Fluff Master Extraordinaire
Moomin Janel is Specialty Natural Medicines long-term mascot and honorary medical assistant. Whether greeting patients or helping nervous patients feel comfortable, Moomin is a critical staple to our clinic.