Understanding Food Allergies & Reactions

It has come to my attention that there is some REAL confusion out there regarding food allergies and other reactions.  Since "Doctor as Teacher"  is one of the fundamental principles of Naturopathic Medicine, I hope I can help you understand your experience with foods and be able to have easier communication with other providers who may not be aware of the newer testing methods we use to determine your food allergies.
There are Four types of reactions under the classification "Overview of Allergy and Hypersensitivity in the Merck Manual which is a Conventional Medical Text.  Any doctor, whether ND or MD has studied these different reactions in Immunology.
You can read more about this directly on the Merck Manual Online by clicking here.
What is happening currently is that your allergist and most conventionally trained providers are focused on the first reaction or Type I IgE mediated Allergy Reaction.  This is the "anaphylactic" type of allergy.  It is immediate onset and results in very serious, acute symptoms when exposed to foods that are reactive. This can include breathing difficulties, swelling or a rash that often requires an Epi pen or Benadryl to stop.
The fact is that this IgE reaction is accepted as the only type allergy in conventional medicine currently.
There are Three other allergy or hypersensitivity reactions.  I will focus on the Type IV reaction as the basis of most undetected food allergies.  The reason you may not know which foods you are reacting to is because this Type IV reaction is DELAYED onset and the symptoms may manifest any time up to 5 days after the food is eaten.  There may be more than one food you are reacting to, and their often is.  So if the foods keep getting in and the reactions keep occurring, it's very hard to tell what food caused it.
If you need to communicate to your other providers or to your family about this type of reaction, you can use the information above pertaining to the understood breakdown of the 4 types of reactions.  Type IV and other reactions are T cell mediated and result in IgG and IgA Antibodies being formed.
We use a special blood test to find these IgG and IgA antibodies in your blood.
Regardless of your reaction (IgG or IgA or IgE), I have observed now in many patients, the reversal of these reactions and the re education of the immune system that stops attacking foods using Low Dose Allergy Shots.  After 6-8 treatments most can go back to eating their reactive foods with no problems.  These are different than the shot your allergist uses to desensitize.  They reprogram the immune system to STOP making antibodies to foods.  This has been a very exciting addition to my practice!
If you need a current study reference to share with your health providers, please direct them to:
Calderon et al., (2010),Meat specific IgG and IgA antibodies coexist with IgE antibodies in sera from allergic patients.. Journal of Biological Regulators and Homeostatic Agents
I'll talk more about this at my lecture on October 19th 6 PM at Janell's Gluten Free Market
Next newsletter, I will tell you about the most innovative and accurate ways to test for Celiac Disease.
Wishing you the best of health always,
Dr Kathleen Janel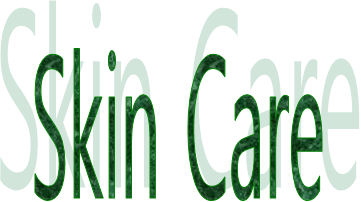 Beautiful Skin Begins on the Inside
It takes time resolve skin challenges as we bring your body into more harmonious balance inside.   By using light/heat treatments or intense pulsed light to reorganize and re grow healthy skin cells; we can resolve skin issues like acne, psoriasis, eczema and aging spots and wrinkles much more quickly.  We can also remove unwanted hair permanently.
Our current light/heat special treatment offers you a chance to try this therapy for hair removal for a special price!
Please call and talk to one of our skin care specialist about your needs.
You can learn more at:  skincareinmukilteo.com or skincareinseattle.com

Gluten-Free, Dairy-Free Creamy Coconut and Root Vegetable Stew
SERVES 6
Creamy Coconut and Root Vegetable Stew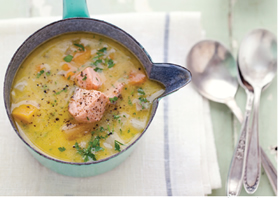 This variation on classic Gluten-Free, Dairy-Free Creamy Coconut and Root Vegetable Stew can be made with salmon, if fish is tolerated, or with tofu. Turnips, rutabaga and sweet potato replace the traditional white potatoes, delivering higher nutritional value and flavor. Serve warm with a loaf of gluten-free bread.
2 tablespoons olive oil
1 medium onion, diced
2 garlic cloves, minced
1 medium fennel bulb, halved, cored and diced
1 teaspoon salt, divided
1 medium turnip, peeled and diced
1 medium rutabaga, peeled and diced
1 medium sweet potato, peeled and diced
1½ cups gluten-free, dairy- free vegetable broth
1½ cups unsweetened coco-nut milk
¼ teaspoon red pepper flakes
12 ounces wild salmon or tofu, cut into ½-inch pieces
2 tablespoons finely chopped parsley
¼ teaspoon finely grated lemon zest
1. In a large pot, heat the olive oil over medium heat. Add the onion, garlic, fennel and ½ teaspoon salt. Cook until tender, about 5 minutes.
2. Add the turnips, rutabaga, sweet potato, vegetable broth, coconut milk, red pepper flakes and ½ teaspoon salt. Bring liquid to a boil. Then reduce heat to medium low, cover the pot and cook for 10 minutes or until vegetables are tender.
3. Add the salmon or tofu. Cover the pot and cook for 3 minutes. Add the parsley and lemon zest. Stir and adjust seasoning, if needed.