Biopuncture


Biopuncture has sure been in the news lately!  Dr Oz did a segment on this pain treatment in early April and we are getting calls from all over the country.
Biopuncture is the injection of tiny amount of natural medicines into trigger point or other areas in the body and can allieveate body pains from injuries to arthritis.
Many people are amazed at how quickly their bodies respond and become pain free even after years of dealing with the pain.
The principles of Biopuncture are different than pain drugs.  Pain drugs suppress your symptoms. That is why you need to take high doses of these chemicals in order to continue to suppress symptoms like pain or inflammation. But as soon as the medication stops working, you have to take another pill to "kill the pain" again.
In Biopuncture/Neural Therapy, small doses of natural products are injected in order to stimulate the natural healing processes. These ultra-low doses "wake up" mechanisms which are already available in your body. So, the healing effect comes from "inside" your body — not from the products themselves. This natural wisdom in your body is called the Vital Force and it is what keeps you alive.  We detoxify to remove the stored waste of chronic pain and then you can be pain free.  The reaction of your body may be, for example, better local blood circulation, tissue repair, relaxation of muscles or local detoxification.
For more information or to see if Biopuncture is an appropriate therapy for you, please visit https://specialtynaturalmedicine.com/our-services/pain-medicine/
Dr Kathleen Janel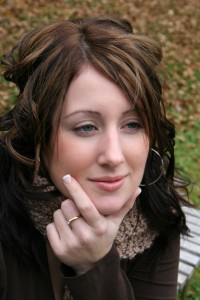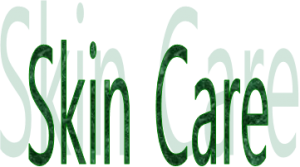 Welcome Jennifer!
Specialty Natural Medicine is happy to welcome Skin Care Specialist Jennifer Summers to our team!
Jennifer has been interested in personal esthetics from an early age having noticed how people feel based upon their inner and outward appearance.  From that grew a desire to help others feel, and look, their best, educating them on how to obtain those goals.  Jennifer understands that esthetics is not merely about external appearance, but holistic health as the foundation of beauty.
Jennifer has been working as a Licensed Esthetician working in medical clinics and spas for 10 years.  She has specialized expertise in acne management and has a passion for patients achieving their desired results with appropriate treatments and at-home skincare products.   She customizes each patient's plan to their individual goals and needs.
Beautiful Skin Begins on the Inside
It takes time resolve skin challenges as we bring your body into more harmonious balance inside.   By using light/heat treatments or intense pulsed light to reorganize and re grow healthy skin cells; we can resolve skin issues like acne, psoriasis, eczema and aging spots and wrinkles much more quickly.
Please call and talk to one of our skin care specialist about your needs.
You can learn more at:  http://skincareinmukilteo.com
Gluten-Free Lime Jicama Coleslaw
SERVES 4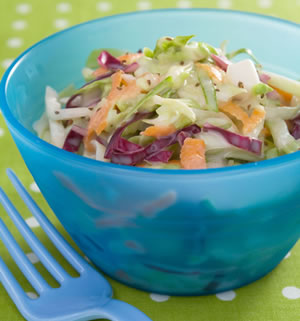 SERVES 4
A lime-mayo sauce enhances fresh, crunchy vegetables in this refreshing salad.
¼ cup gluten-free mayonnaise*
1 teaspoon lime juice
1 teaspoon apple cider vinegar
1 teaspoon maple syrup
½ red cabbage head, sliced thinly
1 small carrot, grated
¼ cup fresh jicama, grated
2 tablespoons white onion, grated
-Salt and pepper, to taste
1. In a medium bowl, combine mayonnaise, lime juice, vinegar and syrup.
2. Add sliced and grated vegetables to sauce and mix thoroughly. Salt and pepper to taste.
3. Cover and refrigerate at least 1 hour to chill and combine flavors before serving.
Each serving contains 105 calories, 5g total fat, 1g saturated fat, 0g trans fat, 4mg cholesterol, 142mg sodium, 15g carbohydrate, 3g fiber, 2g protein.
*TIP Vegenaise is a dairy-free, egg-free mayonnaise product. It is available at followyourheart.com.